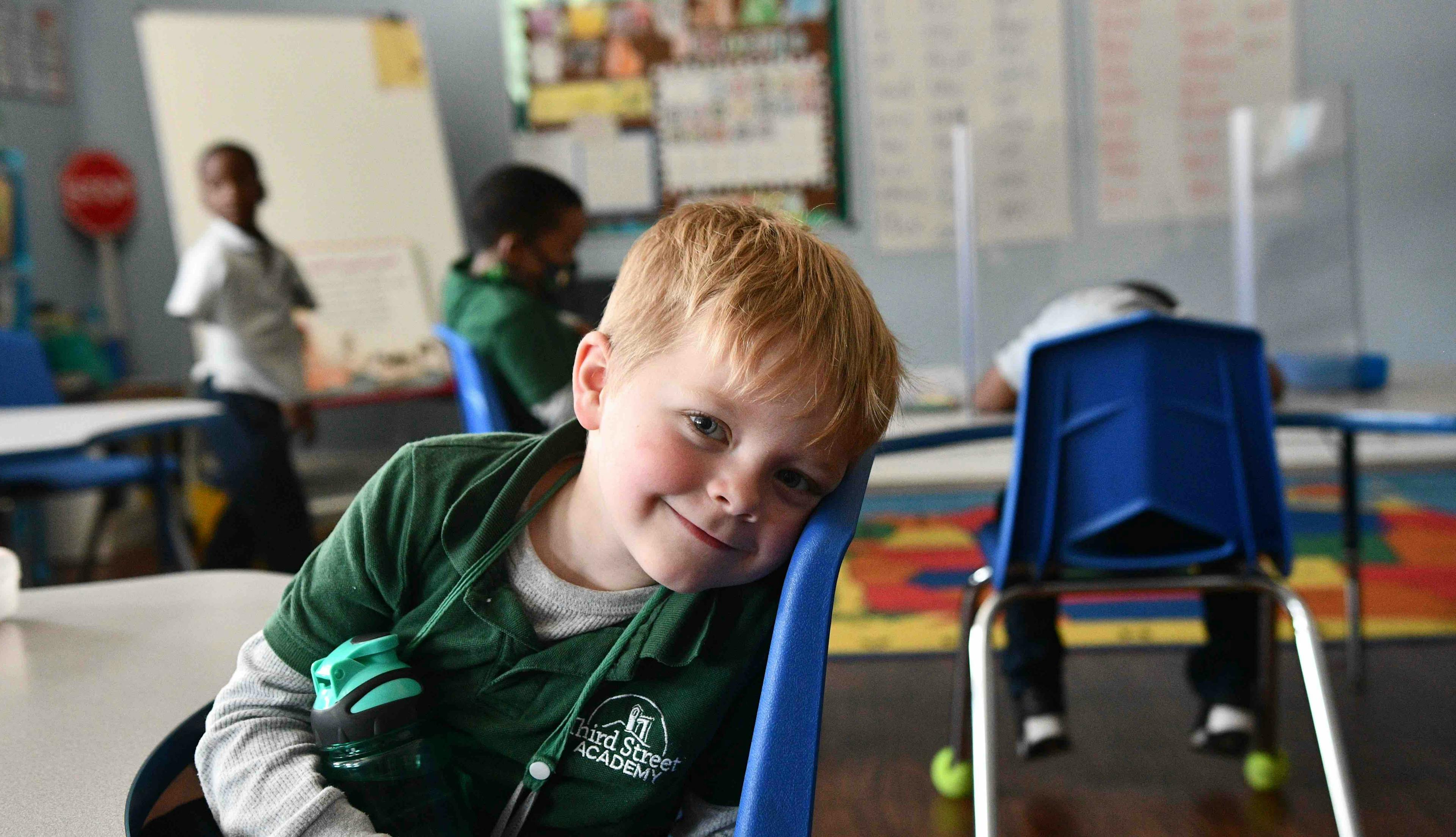 Our Mission
We exist to see generations transformed through the power of the gospel as we teach and equip in ways that bring hope and dignity.
Learn about us
About Third Street Academy
Third Street Academy is a private Christian school for boys from PreK through 7th grade. We see our gentlemen as holistic students, created in the image of God, as we focus on their academic excellence, character development, and spiritual formation. Our gentlemen start every morning with prayer and devotions before their academic day filled with high-quality teachers, low teacher-to-student ratios, breakfast and lunch, and brotherhood bonds that will last a lifetime.
Our prayer for every gentleman is that he grows to be an incredible man of God, husband, father, and leader in our community and beyond.
Enrollment
Open Enrollment has begun! If you are considering attending TSA in the 2023-2024 school year, please fill out the NC Opportunity Scholarship.
The Opportunity Scholarship is a program that provides tuition assistance to families who make below a certain amount of income. The priority deadline to apply for the NC Opportunity Scholarship was March 1st, 2023.
How to enroll